Amin Shavandi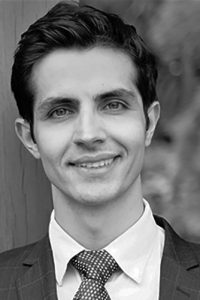 Group leader
Amin Shavandi studied Food Engineering in Iran and then obtained a Master of chemical engineering at the University of Putra Malaysia. He accomplished his Ph.D. at the University of Otago, New Zealand in 2017 for research on the bone scaffolds generated from waste marine shells. He then joined the Centre for Material Science and Technology at the University of Otago as a postdoctoral fellow in collaboration with Lincoln University (NZ) and Deakin University Australia. In 2018, Amin moved to the Université libre de Bruxelles (ULB) as an Assistant professor, where he is heading the BioMatter unit dedicated to research on biomaterials for tissue engineering and regenerative medicines with a focus on the valorization of biomass materials toward biomedical applications.

Email
Linkedin
Ahmad Allahbakhsh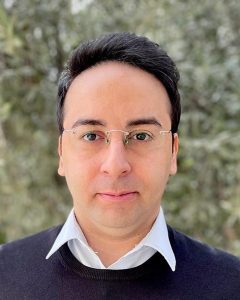 Senior researcher
Ahmad Allahbakhsh received his Ph.D. in Polymer Engineering from Tabrbiat Modares University in July 2017. He joined the Department of Materials and Polymer Engineering of Hakim Sabzevari University in 2018. Since then, he has been researching different aspects of graphene-based nanostructures and soft matter, including porous nanostructures, polymer nanocomposites, and energy storage systems. Ahmad moved to Brussels in 2022 and is collaborating with the Biomatter lab on the CIVIS3i project "Deciphering the mechanism of interaction between cellulose producing bacteria and graphene quantum dots to develop Engineered living biomaterials".
http://staff.hsu.ac.ir/allahbakhsh/

Email
Lei Nie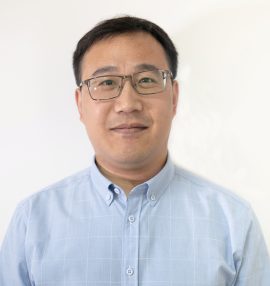 Visiting Professor
Lei Nie completed his Ph.D. (2013) from Huazhong University of Science and Technology, and after that received three years of postdoctoral training at Ningbo Institute of Materials Technology and Engineering (CAS, China) and Free University of Berlin (Germany). He began his research as an independent PI at Xinyang Normal University (China) in 2017. He started 3D bioprinting work at KU Leuven (Belgium) in 2019. His main research interests include biopolymers, drug delivery, nanoparticles, and tissue engineering and he is currently a visiting professor at BioMatter lab.

Email
Linkedin
Oseweuba Okoro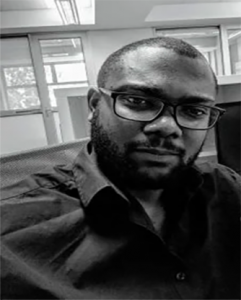 Senior Researcher
Oseweuba is a  Senior Researcher at the BioMatter research unit, at the Université Libre de Bruxelles, where he is investigating the exploration of the circular economy paradigm for the production of high value products from waste streams. Crucially, these high value products are also assessed for their scale-up viability in the biomedical and chemical industries via Process design, modelling, simulation and technoeconomic investigations. Previously, he was a Postdoctoral Researcher at the Department of Process/Chemical Engineering, Stellenbosch University, South Africa where he explored the process modeling of biorefinery systems. He has also previously worked as a Research Fellow in the Energy Technology Unit, University of Otago, New Zealand, where he explored the sufficiency of biological desulphurization strategies of biofuels via the integrated application of sewage sourced sulfur-oxidizing bacteria. His previous academic qualifications include a Bachelor of Science degree in Chemical Engineering with First class (Nigeria), a Master of Science degree in Energy and environmental management with Distinction (UK), and a Ph.D. degree with an emphasis on the valorisation of renewable carbon resources (i.e. biomass, CO, etc.)  (New Zealand). His domain of research specialization is the integration of green and sustainable processes to produce bioenergy, biochemicals and, biomaterials that have Chemical, Industrial, and Tissue engineering applications.
Maryam Hajiabbas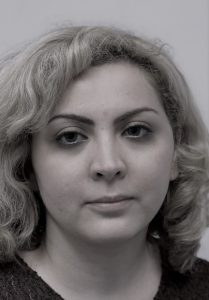 Postdoctoral fellow
Maryam Hajiabbas studied all her education at sharif university of technology, Iran. She studied chemical engineering, and she accomplished her Ph.D. degree in biotechnology in 2020. Her research field mainly focuses on tissue engineering and drug delivery, and she did her master's and Ph.D. projects in these fields. During her education, she had a collaboration with urology and heart research centers to preparing tissue scaffolds. She also worked as a business R&D in an accelerator for biotechnology projects. She has joined as a postdoctoral fellow to the Laboratory of Pathophysiological and Nutritional Biochemistry (team of Prof Delporte), Faculty of Medicine where she will be working on 3D bioprinting of salivary gland tissue in collaboration with the BioMatter Lab in 2021.

Email
Linkedin
Aziz Ihammi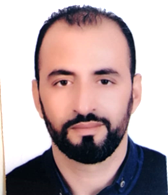 Postdoctoral fellow
Aziz completed his Bachelor's degree in Analysis and Control Chemistry at the University of Sultan Moulay Slimane in 2012. Subsequently, he obtained a Master's degree in Analysis Techniques and Food Quality Control at the same university in 2014. Aziz Master's thesis focused on the design and validation of drug formulations in a pharmaceutical industry company located in Casablanca. In 2020, he earned a PhD degree, during which he developed mechanisms for synthesizing heterocyclic molecules for pharmacological applications.

Email
Linkedin
Hafez Jafari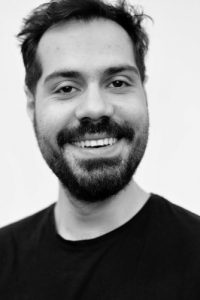 Postdoctoral fellow
Hafez received his bachelor's in Polymer Engineering from Tehran University, Iran, and moved on to pursue a master's in Bioengineering (Tissue Engineering) from Tehran University. During his master's, he worked in the fields of bone tissue engineering. Hafez did his Ph.D. at BioMatter from 2019- 2023 on developing 3-dimensional anti-infectious hydrogels with adhesive properties for skin wound healing application. He was granted a BOF postdoctoral fellowship in 2023 to join Polymer Chemistry and Biomaterials Research Group at Ghent University. He continues his collaboration with BioMatter as part of the BOF project.

Email
Linkedin
Aysen Nazerian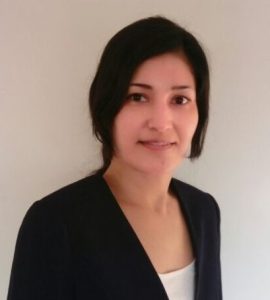 PhD Student
She obtained her bachelor of Engineering and Master of Science degrees in chemical engineering in Iran. Then, she accomplished her joint master's degree in chemical and materials engineering with a specialization in Materials science from VUB/ULB universities (BRUFACE program) in Belgium. She continued her studies as a Ph.D. student in the field of polymer science (biopolymers) Since biomaterials science is her interest. Her research field study is associated with biomaterial ink development using biobased polymer networks. This project will perform in collaboration between VUB-FYSC and ULB-BIOMATTER universities.

Email
Linkedin
Julia Simińska-Stanny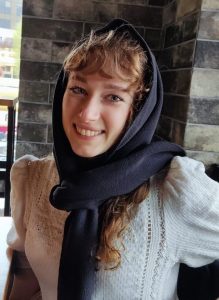 PhD Student
Julia studied at Wrocław University of Science and Technology, Poland, for her Bachelor of Engineering and Master of Science degrees. She is interested in research that integrates aspects of medical and technical sciences, as she studied Biomedical Engineering, and obtained two master's degrees in Management and Manufacturing Engineering and Chemistry and Materials Engineering with specialization in Advanced Functional Materials. Now, she moved to Brussels for PhD studies. Her work will be related to developing a 3D bioprinted angiogenesis model for salivary glands, beginning with materials synthesis, bioprinting and ending with functional evaluation. This project will be a part of the ongoing collaboration between the Faculty of Medicine (ULB, Erasme), BioMatter (ULB, Solbosch) and Dr Daria Podstawczyk from Wroclaw University of Science and Technology, Poland.

Email
Linkedin
Parinaz Hobbi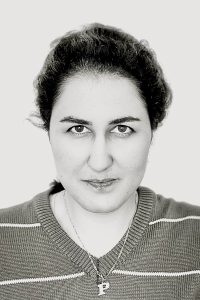 PhD Student
Parinaz joined the lab in 2020 to conduct her Ph.D. in Bioengineering (BioMatter Unit). She previously received her MSc in Food Biotechnology at the University of Tehran, Iran. During her masters, she worked in the field of production and characterization of lipase enzymes which were applicable for human consumption. Her Ph.D. research will be on developing and characterizing a 3D microenvironment containing probiotic bacteria and skin cells for potential healing of skin tissue and regeneration.

Email
Linkdin
Nadia Costa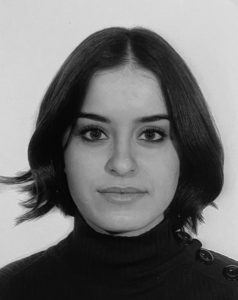 Master student
Nadia got her Bachelor's degree in Chemical Engineering in Italy at "Università degli Studi di Napoli Federico II" based in her hometown Naples. In 2021 she moved to Milan where she is pursuing a Master's degree in Chemical Engineering at Politecnico of Milan. Now she is at ULB BioMatter Lab as an Erasmus student to work on her master's thesis with the topic "Oxygen-generating materials with potential for wound dressing".

Email
Linkedin
Pejman Ghaffari
PhD student
I received my bachelor's from Lorestan University and master's from Tehran University in Polymer Engineering. My master thesis was about preparing polymeric scaffolds in bone tissue engineering applications. During my master, Meanwhile, I worked in the field of antibacterial wound dressing based on biocompatible and biodegradable polymers. My Ph.D. project will be on smart oxygen wound dressing that can optimize oxygen release profile in the local of the wound and facilitate the wound healing process.

Email
Linkdin
Elza Khaled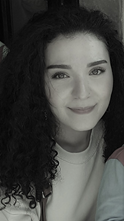 Master student
Currently, I am finishing my master's degree in bioengineering in chemistry and bio-industries, at the Université Libre de Bruxelles (ULB). My thesis subject is the optimization of collagen extraction from mussel byssus thread and possible application as a wound healing patch. Being a member of the Biomatter lab is a great opportunity to apply and develop the versatile scientific knowledge that I learned in my bioengineering cursus

Email
Linkedin
Lucia Romano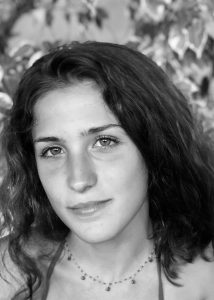 Master student
Lucia completed her bachelor's in Chemical Engineering in 2021 at the Politecnico of Milan. She then started here in Brussels a joint Master's Degree Course still in Chemical Engineering between ULB and my home university in Milan. She is working on her master's thesis on the anaerobic digestion of biowaste

Email
Cecile Brigode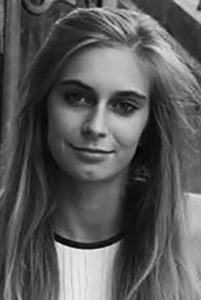 Quentin Spaey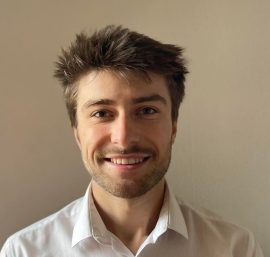 Master student
Quentin is a resident of Linkebeek,  Brussels, and is currently pursuing a Master's degree in Chemistry and Bioindustry at the Université Libre de Bruxelles (ULB), where he completed his Bachelor's in Bioengineering. He had the opportunity to broaden his horizons during an internship at the University of Denmark in the biochemical engineering department's laboratory. Qentin's current thesis research focuses on the rheology of graphene quantum dots (GQDs) aggregates and their potential use as bioinks in 3D bioprinting.

Email
Liya Rosenstein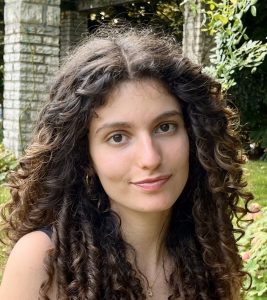 Master student
Liya got her Bachelor's degree in Biomedical Engineering at the Université Libre de Bruxelles and is currently pursuing a Master's degree in the same field. She had the opportunity to do her Master's thesis at the BioMatter Lab with a focus on « Hydrogel-based scavengers of ROS and oxygen generators for mitigating inflammation »

Email
Research Collaborators
Houman Alimoradi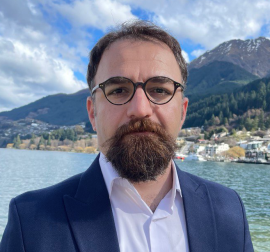 Houman Alimoradi is an experienced researcher in pharmacology and toxicology and his research mainly focuses on the controlled modulation of nitric oxide (NO; an important signalling molecule in biology) level in pathophysiological conditions using advanced biomaterials. He Studied medical toxicology at the Tehran University of Medical Sciences and completed a Ph.D. in pharmacology and toxicology (specializing in medicinal chemistry) at the University of Otago, New Zealand. Houman has extensive previous successful international mobility, interdisciplinary, intersectoral experience and working both in the industry and academia, including working as a lecturer, postdoctoral fellow and R&D Manager at pharmaceutical companies. He is working on the development of O2/NO-releasing biomaterials for wound dressing applications

Email
Linkedin
Hariharan Manoharan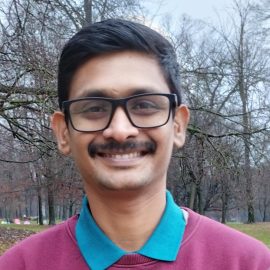 Hariharan Manoharan is working towards the commercialization of bioengineered products developed at Biomatter Lab, ULB. He received his PhD (2020) in the field of fiber optic biosensors from IIT Madras. He holds a master's degree in Chemical Engineering and Bachelor's degree in Pharmaceutical Technology from Anna University, Chennai.

Email
Linkedin
Mahta Mirzaei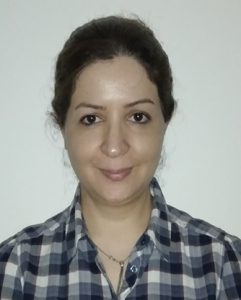 Mahta accomplished her Ph.D. at the Science and Research Branch of  Azad University in 2016 for research on bioactive peptides generated from yeast protein hydrolysate. She joined the Biomatter Unit as a Marie-Curie fellow in 2020, where she worked on the functionalization of biomaterial with bioactive peptides for wound healing applications. She has recently set up her own lab and is an assistant professor at the Ghent global campus in Incheon, South Korea.

Email
Linkedin
Previous members
Clara Martini (MSc), 2023
Alex Alavarse (visiting postdoc from USP, Brazil), 2022-2023
Masoud Hamidi (Postdoctoral Fellowships – Marie Skłodowska-Curie Action, IF@ULB), 2020-2022
Lise Nicolas (MSc), 2022-2023
Victor Preat (MSc), 2022
Daniel Sedilesu (Internship), 2022
Nael El Hosseini (MSc), 2021
Sadki Rihab (Internship-MSc), 2021
Angélina Pezenas (Internship-MSc), 2021
Ana Torrecillas (MSc), 2021
Cécile Tillier (Internship-MSc), 2021
Nelson De Laet – Technician- 2020-2021
Valentine Escoda (MSc), 2020
Soufiane Akhramez (ARES Postdoc), 2022
Mahta Mirzaei (Postdoctoral Fellowships – Marie Skłodowska-Curie Action, IF@ULB), 2020-2022
Feza Hachemi (Internship-MSc), 2022

Carla Ruiz (Internship), 2022

Erika Zago (Postdoctoral Fellowships – Marie Skłodowska-Curie Actions, IF@ULB), 2020-2022